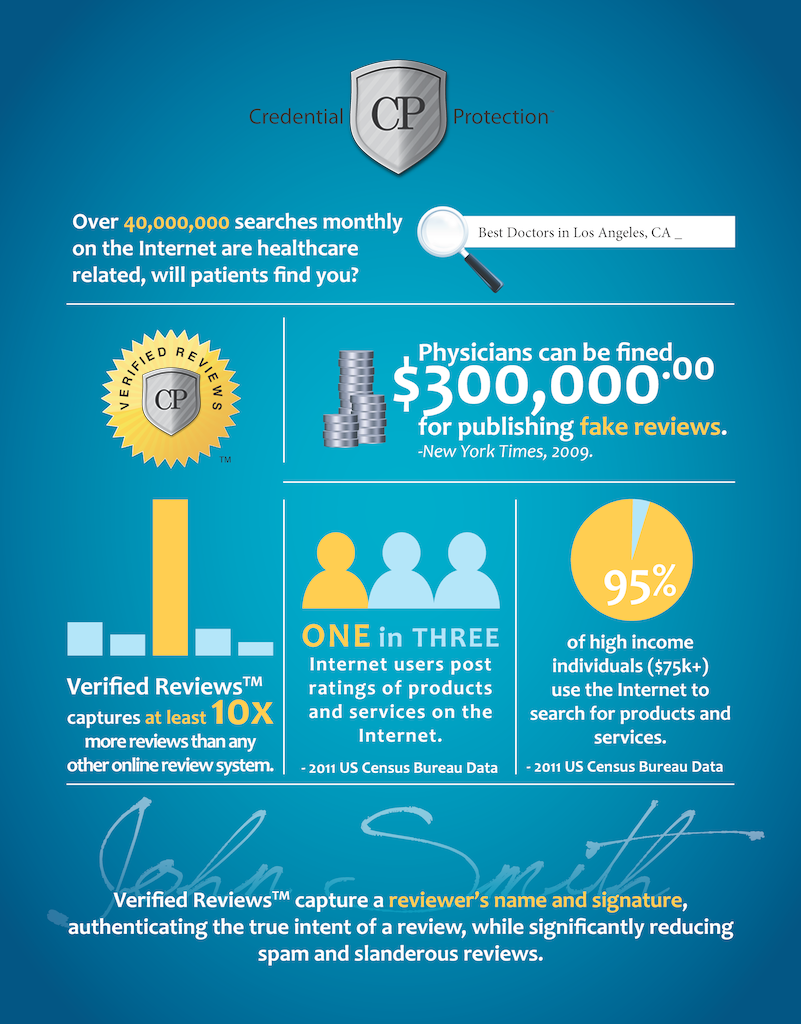 There are numerous review websites allowing patients to review doctors. As patients, how do we know the reviews are actually from real patients? As doctors, how do we know the reviews posted about us are from our patients?
Medrounds has partnered with Credential Protection to post only Verified Doctor ReviewsTM.
How does Medrounds acquire Verified Doctor ReviewsTM, protecting the doctor's reputation and being a patient advocate?
Medrounds only partners with trusted patient relationship management consultants.

Patients are given paper review forms to fill out.

Patients sign the form to verify their review and give permission for posting of their review and release of information.

Only doctors who partner with trusted patient relationship management consultants are listed in the Medrounds Verified Doctor ReviewsTM Directory.

You can be certain that the doctor reviews posted on Medrounds are from real patients.

We take posting of reviews seriously as reviews posted by the doctor and office staff can lead to legal ramifications, loss of medical license, and significant fines for the doctor.

Patients are more likely to give a review on paper than reviewing online. With Verified Doctor ReviewsTM, Credential Protection converts paper reviews into an electronic format recognized by search engines and highlighted with star ratings on Internet search results.

Star Ratings on search results attract new patients.
To claim your profile on Medrounds' Verified Doctor ReviewsTM Database, please contact our exclusive partner Credential Protection: www.credentialprotection.com
Katie Courik reports on the problem with Doctor Reviews.
The above video is used for educational purposes and does not imply celebrity endorsement.
Example Paper Review Form