El Paso Health & Rehab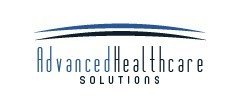 Specialty
Specialty
Nursing and Rehabilitation
Address
Address
11525 Vista Del Sol Drive
Long-term care and rehabilitation services in El Paso, TX.
El Paso Health & Rehab is a 150-bed skilled nursing facility providing top notch short-term rehabilitation and long-term care to the residents of El Paso, Texas. Our team of highly-trained nurses and physical, occupational, and speech therapists develop specialized treatment plans for our residents.
User reviews
There are no user reviews for this listing.