Dr Sudeep Pramanik, MD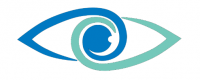 Specialty
Specialty
Ophthalmologist (Physician and Eye Surgeon)
We also have a second location for your convenience located at:
GBMC Pavillion West, Suite 505
6569 North Charles Street 
Baltimore, MD 21204
Our practice offers the latest in medical and surgical advances for treatment of corneal disorders.
The scope of our practice is limited to corneal transplant, complex diseases of the anterior eye, correction of complications of previous eye surgery, and laser vision correction. This allows us to focus on delivering highly refined and cutting edge care to you. We strive to offer the eye care best suited for your individual needs and to ensure you are able to live a better life. We look forward to meeting you and exploring the various options available for correcting or enhancing your vision.
We thank you for visiting our site and look forward to delivering personalized care to you.
User reviews
There are no user reviews for this listing.