Dr. Frank Falco, MD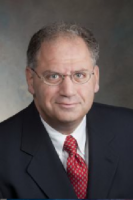 Specialty
Specialty
Pain Management Specialist
Address
Address
139 East Chestnut Hill Rd
Dr. Frank Falco, MD
Skilled and renowned in the field of pain medicine and spinal disorders, Dr. Frank J.E. Falco serves as the founder, CEO, principal, and Physiatrist atMid Atlantic Spine and Pain Physicians.  Concurrently, he works as a Clinical Assistant Professor and the Director of Temple University Hospital's Pain Management Fellowship Program (ACGME-accredited), the only private practice-based pain medicine fellowship program in the United States.  He also is a residency faculty member at the University of Delaware.
He is board certified and licensed in several states and is a board member of the American Society of Interventional Pain Physicians and a founding board member of the International Cellular Medicine Society.    Dr. Falco is a recognized author, having written numerous medical articles and book chapters on spinal disorders. He also publishes a chronic pain blog and writes frequently for a health advice newspaper column.   He is frequently asked to give lectures both on a national and international level and hosts a morning radio program in Delaware titled "Pain Talk."
Specializing in advanced treatment options for spine and chronic pain related disorders, Mid Atlantic Spine and Pain Physicians (MASPP) is a medical practice that operates with nationally renowned, top-rated physicians, physical therapists, and licensed practitioners.  MASPP has helped patients for the last 20 years to address pain management through groundbreaking treatments that use the latest technologies and innovations to solve spine and pain related disorders.
In all phases of treatment – from beginning consultation to follow-up care– MASPP works diligently to demonstrate excellence to each patient through thorough, compassionate care.  Treatment services are conveniently located on site and include electrodiagnostic studies, diagnostic imaging, diagnostic and therapeutic spinal procedures, minimally invasive spine surgery, sleep lab, chiropractic care, and physical therapy.
User reviews
There are no user reviews for this listing.